Oklahoma City Divorce Attorney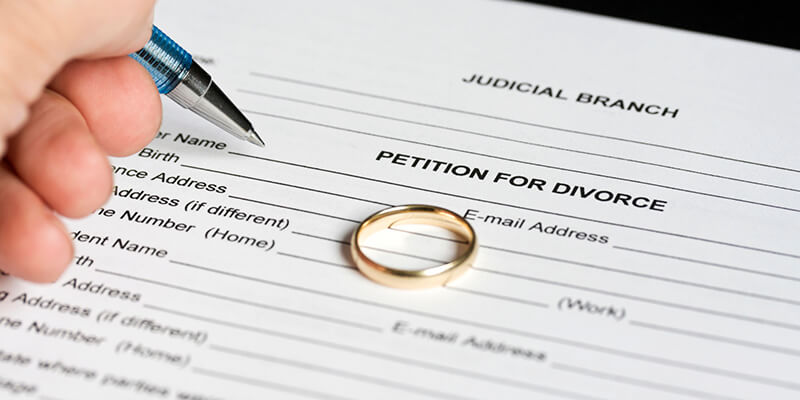 A divorce, or "dissolution of marriage" action, can be an extremely nerve-racking time for any couple. This stress is compounded when the custody of children and/or assets are at issue. Thankfully, there are many steps a person can take to put him or herself in the best position possible during this challenging time. The first and MOST IMPORTANT of these steps is to hire a knowledgeable, experienced family law attorney.
Divorce proceedings (AKA "dissolution of marriage proceedings") in Oklahoma are governed by title 43 of the Oklahoma Statutes. A divorce action is initiated when a party to the marriage files a petition for dissolution of marriage (the "petitioner") in an Oklahoma district court, and the opposing party (the "respondent") is served with the petition, a summons, and (normally) an application for temporary orders. The respondent in the action must file a written answer to the petition for dissolution of marriage within twenty (20) days of the date of being served, as well as include any counterclaims he or she may have against the petitioner.
The next step is a temporary orders hearing. This is where the two parties argue to the court how property, custody, child support, and other pressing issues in the case should be handled on a temporary basis during the pendency of the case. Often times the outcome of the temporary order hearing is indicative of how the court will rule on the same issues on a permanent basis, absent a change in circumstances during the pendency of the case.
If the parties are unable to come to a final agreement in the case following the temporary orders hearing, the case is set on the court's trial docket. Prior to the case proceeding to trial, the court may order the parties to attempt to resolve their issues in mediation. If the parties are unable to resolve the case in mediation, then the matter proceeds to a bench trial (a trial by judge). At the trial, both parties put on evidence to support their positions on the issues in the case, and the judge makes the final determination of how those issues are resolved. The court's orders on all issues at trial are drafted into a legal document called a decree of dissolution of marriage.
At Rockett Law Office, we take pride in guiding our clients through the taxing process of a divorce. We prepare our clients for what to expect during the process, as well as put our clients in the best position possible to achieve their desired outcome. From the filing of the petition to the signing of the decree of dissolution of marriage, Rockett Law Office will fight for your interests from start to finish. Call (405) 529-6005 to schedule a consultation with our attorney!