Professional Oklahoma DUI Attorney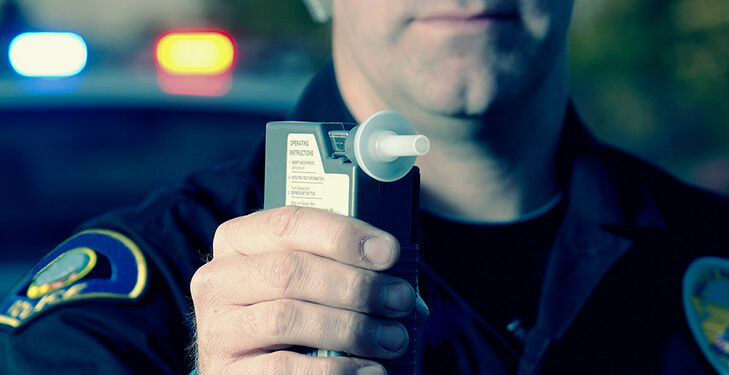 As an Oklahoma DUI attorney, Collin W. Rockett regularly defends clients against charges relating to alcohol consumption. Rockett Law Office handles all types of alcohol-related misdemeanors and felonies in both municipal courts and Oklahoma state district courts. If you or someone you know is arrested for a crime involving alcohol, call Rockett Law Office at (405) 529-6005 as soon as possible to set up a free initial consultation.
DUI/APC/DWI Defense
Misdemeanor Crimes Involving Alcohol in Oklahoma Include:
Actual Physical Control (APC)
Aggravated Driving Under the Influence (Aggravated DUI)
Driving Under the Influence (DUI)
Driving While Impaired (DWI)
Carrying a Firearm While Under the Influence of Intoxication Beer or Liquor
Public Intoxication
Despite being "just misdemeanors," most of the crimes listed above carry mandatory minimum terms of imprisonment in county jail. In addition, many of the listed crimes require mandatory assessments and drug/alcohol education classes. For these reasons, it is important to have a criminal defense attorney representing you that is experienced in handling alcohol-related crimes. Rockett Law Office has the knowledge and experience to help you obtain the best outcome possible if you are charged with an alcohol-related offense. We will review the tests given by law enforcement, make sure they were done according to protocol, and review all of the individual details of your case before advising you on the best course of action.
Felony Crimes:
Driving Under the Influence After Former Conviction (Felony DUI)
Actual Physical Control After Former Conviction (Felony APC)
A Felony DUI or Felony APC requires that the person have a "conviction" for DUI or APC in the past ten years. Under the Oklahoma DUI laws, a "conviction" includes any plea of guilty or no contest where the person receives a conviction or a deferred sentence. In other words, a person does not have to receive a true conviction, as defined by law, for their second DUI or APC charge to be a felony.
Statutory Requirements Relating to DUIs and APCs:
Oklahoma law requires that anyone who receives a conviction or deferred sentence for DUI or APC undergo an alcohol and drug substance abuse assessment, and follow any recommended treatment stemming from the assessment. Recommended treatments may include substance abuse education and alcohol and drug counseling.
Oklahoma law also requires anyone who receives a conviction or deferred sentence for DUI or APC to attend a Victim Impact Panel. A Victim Impact Panel is defined as a meeting with at least one live presenter who will share personal stories with participants about how alcohol, drug abuse and the illegal conduct of others has personally impacted the life of the presenter. (see 22 O.S. § 991a(H)(3))
Driver's License Revocation/Suspension and DUI/APC/DWI:
In addition to the criminal case involved with a DUI/APC/DWI, a person also has an administrative case with the Oklahoma Department of Public Safety (DPS) regarding the revocation/suspension of his/her driver's license. For most people, the revocation/suspension of their driving privileges is the greatest inconvenience resulting from an arrest for DUI/APC/DWI. Upon being arrested for DUI/APC/DWI, a person will receive a document titled "Officer's Affidavit and Notice of Revocation/Disqualification." This document will serve as the person's driver's license for thirty (30) days following the date of arrest. The person has only fifteen (15) days from the date of arrest to request a hearing on the revocation/suspension of his/her driver's license. The period of revocation/suspension of a person's license varies depending upon the individual circumstances of the arrest.
If you are arrested for DUI, APC, or DWI, it is imperative you contact a criminal defense attorney as soon as possible to prevent your driving privileges from being taken away by DPS.
Case-Specific Representation in Crimes Involving Alcohol:
Rockett Law Office provides exceptional representation for those charged with alcohol crimes. Our attorney understands that not all alcohol crimes are the same, and defends his clients based on the facts of their individual case. To protect our clients and their rights, our office investigates each case thoroughly, and builds a defense based on the circumstances in each client's case. In addition to defending his clients in their criminal cases, Rockett Law Office also handles driver's license suspension/revocation proceedings with the Oklahoma Department of Public Safety. If you face alcohol-related charges, call Rockett Law Office today at (405) 529-6005 to set up a free consultation with our Oklahoma DUI attorney.